It's August—do you know what that means? It's officially back-to-school time! Yes, we know, how can it already be that time of year again? Time has truly flown by, and pretty soon the kids will be back in school instead of roaming free throughout the neighborhood. The real question is, are you ready for back-to-school season? It can be a truly hectic time for parents trying to get all of their children ready for another school year. Luckily, the Honda Odyssey is here to make your life just a tad easier when it comes to conquering this time of year. Here are a couple of awesome features that will make back to school a breeze!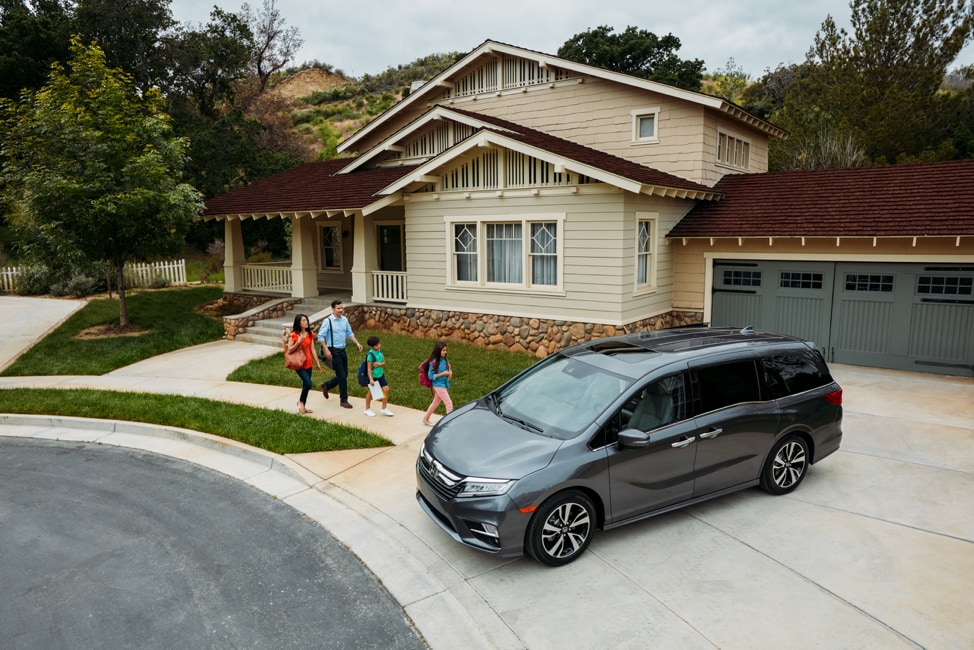 CabinWatch
CabinWatch is one of the coolest features on the Honda Odyssey. This feature lets you watch what's going on in the backseat and beyond. This camera feature even includes night vision, so you can know exactly what's going on at any time of day. When engaged, the camera will display right on the display touch screen on the Odyssey's dash.
CabinTalk
CabinTalk is a great feature available on the Honda Odyssey that allows the driver to speak directly to the passengers in the backseat. The driver's voice will be projected directly through the rear speakers when engaged. This feature is wonderful for talking to the kids in the backseat without having to raise your voice!
Hands-free Power Tailgate
Every parent knows that back-to-school shopping is no joke. Between all the school supplies, new clothes, and new technology, your hands are going to be full. Conveniently, the Honda Odyssey features a hands-free power tailgate! Just waive your foot under the rear bumper and the tailgate will automatically raise. Pretty darn convenient!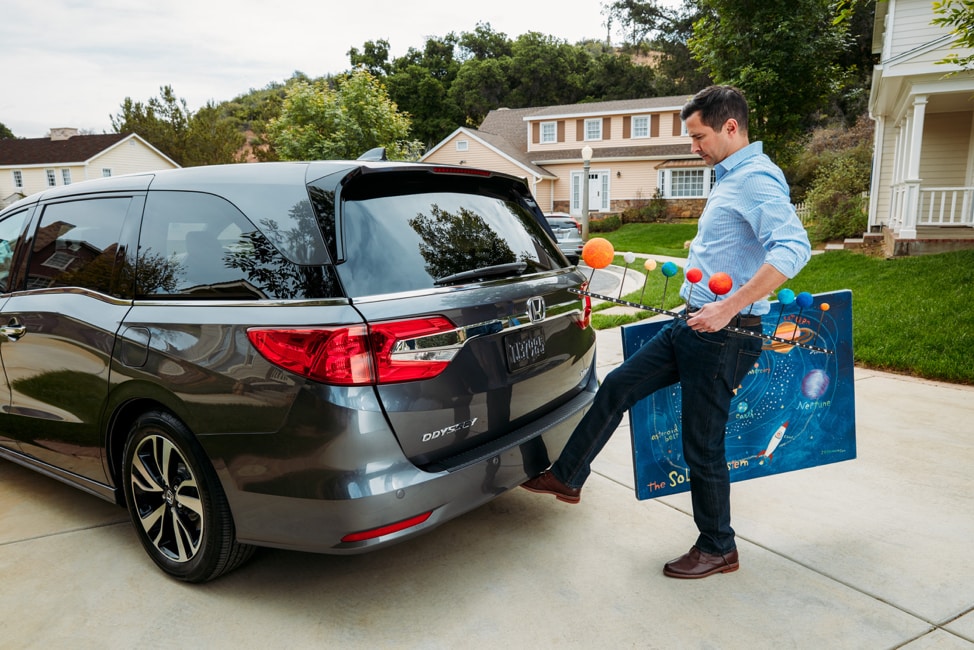 HondaVac
Kids can be messy—it's no secret. The HondaVac is here to the rescue. This ingenious built-in vacuum is easily retractable and can be tasked with cleaning up any mess left behind—much easier than taking your van to be detailed!
The Honda Odyssey is truly the king of back to school. If you're looking to finally break out from your boring old minivan and drive something practical and forward-thinking, come see us for a test drive of the Honda Odyssey! We'd love to fit you with the perfect model for your family needs!