The 2018 Honda Ridgeline is here to shatter your expectations of what a truck can be. This incredible vehicle offers plenty of unique features and a smart, new design that is ready to take the market by storm. If you're looking for something different, something that will make you stand out, the Ridgeline is the perfect fit for you. Here are the features that we cannot stop talking about on this new model.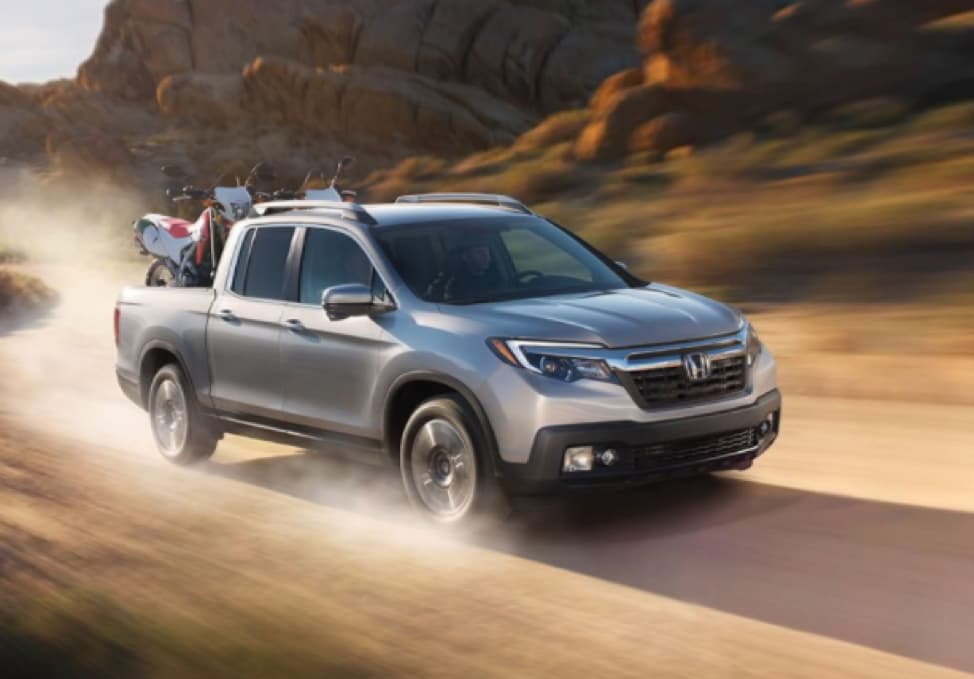 Truck Bed
What separates this 2018 from other vehicles in its class is its ingenious truck bed design. Most trucks have a tailgate that only opens in one direction—the Ridgeline is not like most. Its tailgate opens to the side, as well as downward, to give you the easiest access to the bed for loading and unloading.
This vehicle is also equipped with speakers in the bed, making you the new king of the football tailgate party. Jamming out to your favorite tunes while working hard on a new landscaping project is so much more satisfying when the music is coming straight from your truck.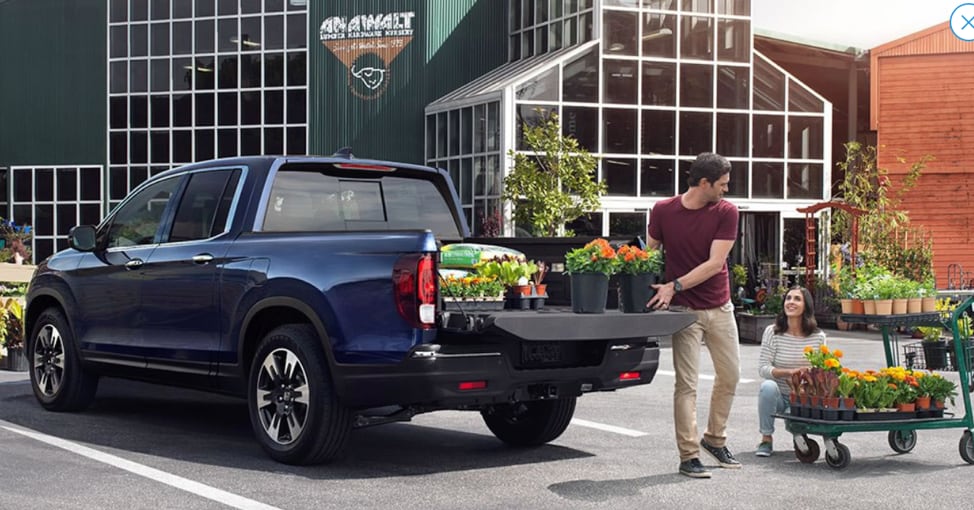 The Ridgeline's truck bed also has an available power outlet, letting you hook up a TV for the tailgate, or power tools for the toughest job. The versatility of this truck bed is truly extraordinary.
Last but not least, this pickup is equipped with an in-bed trunk! This lockable trunk gives an extra boost to your storage space that you won't find on any other truck. This feature will allow you to pack up all the tools necessary to get the job done.
Capability
This truck is ready to take on any weekend adventure or mid-week project. With available 4WD, you can rest assured that the Ridgeline will get you to where you need to be with ease. It is hardly lacking in the power department either, as this truck produces 262 lb-ft of torque*, and can tow up to 5,000 lbs*. The vehicle is also engineered differently, built upon a frame of high-strength materials that is lightweight, yet incredibly sturdy. With the addition of the available Honda Sensing® Package, this truck becomes more than just brawn. It becomes one of the smartest and safest rides from our lineup of vehicles.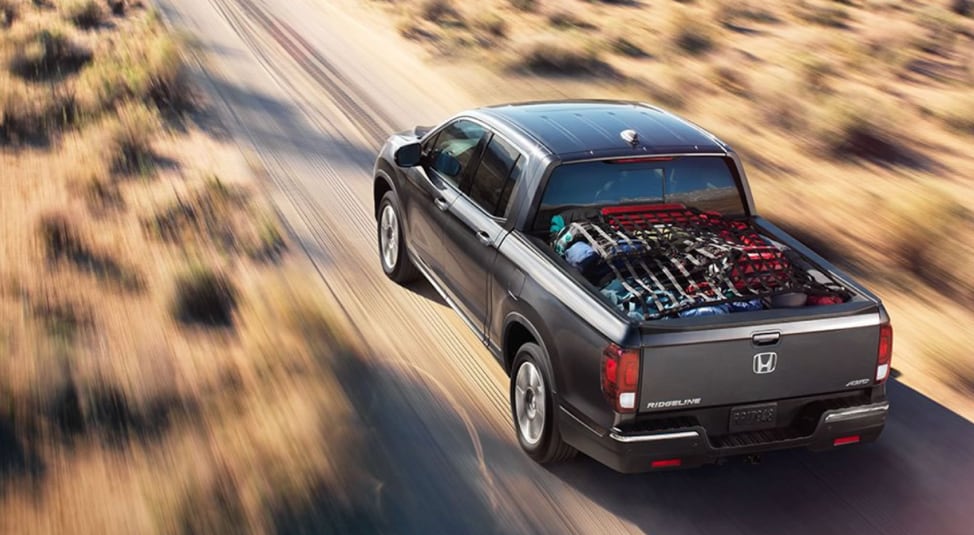 Don't be like the rest of the crowd. Be like the 2018 Honda Ridgeline. Incredibly capable, uniquely styled, and designed for the modern age. Come see one of these amazing vehicles for yourself at Larry H. Miller Honda in Murray, or give us a call at (866) 685-5593 to reserve your test drive. We can't wait to get you into one of these new models!
* 262 lb-ft @ 4700 rpm.

* 5,000 lbs. maximum towing capacity for AWD models; 3,500 lbs. for 2WD models. Towing requires accessory towing equipment. Please see your dealer for details.