Ever been attacked by a horde of mosquitos while out camping in the Utah wilderness? Ever spilled your coffee all over your suit right before your 8:30 a.m. meeting? Ever jumped in the pool on a hot summer day only to remember your phone was in your pocket? Ever known the pain of a Lego stabbing your bare foot as you turn the corner into your son's room?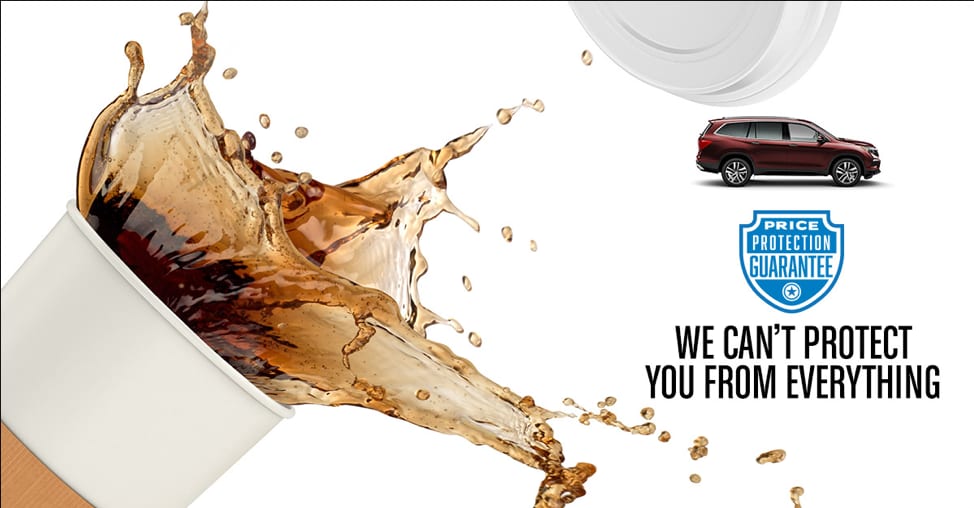 While we wish that we could protect you from these inconveniences every day, we can't protect you from everything. But we can protect you from paying too much for your new Honda at Larry H. Miller Honda Murray. That's all thanks to the power of our Price Protection Guarantee. Have you ever purchased a new vehicle only to find a lower price a few days later somewhere else? Don't kick yourself anymore. Our Price Protection Guarantee ensures you are paying the absolute best price for your new ride. If you find a lower advertised price within seven days of purchasing from us, we'll refund the difference. You heard us right. Never worry again about getting ripped off. We're ready to find you the perfect car at the best price possible. So which model is right for you?
CR-V
This SUV is perfect for those looking to buy a practical, affordable, and stylish ride. The CR-V was named SUV of the year by Motor Trend in 2018 and it is easy to see why. Its versatility is unlike any other and can transform from a superb ski-mobile to an exceptional errand-runner in no time at all.
HR-V
This crossover is fun, sporty, energetic, and ready to tackle any adventure. Smaller and nimbler than its older sibling, the CR-V, the HR-V is the perfect blend of style and substance. It features available AWD to let you explore Utah's wilderness to its full potential.
Accord
The CR-V isn't the only highly awarded Honda. The 2018 Accord was named North American Car of the Year and has held its impeccable reputation as a reliable vehicle for decades. The Accord is perfect for the commuter and won't sacrifice style and technology for practicality. This sedan truly does have it all.
No matter which model you may choose, you can rest assured that you will never pay too much for your new Honda. So, what are you waiting for? We have a long list of incredible vehicles just waiting for you to discover. That's the power of our Price Protection Guarantee.